During IJK 2020 there'll be an abundant evening program with various Dutch and foreign musicians, entertaining shows and more.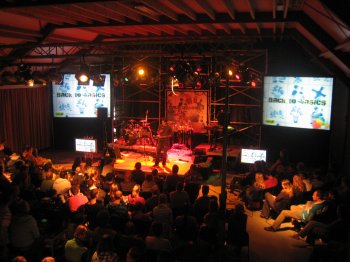 The large congress hall with a professional sound system will be the main place for the opening and closing ceremonies and multiple larger concerts.
The music cellar is simultaneously a bar, club and concert hall. Here it'll be possible to listen to artists, dance on the large dance floor, chat with friends in back rooms and stay up all night with Dutch fried snacks.