The International Youth Congress of Esperanto Speakers 2020 will take place in the youth hostel De Hoof in Someren. The location has a huge hall and tenths of lecture rooms. Particularly noteworthy is the music cellar, which is well isolated, has a professional bar and space for up to 400 people. This is where the club, the bar and various concerts will take place.
Accommodation
There are two buildings with bedrooms with 150 and 90 beds split up into rooms of each between 4 and 8 beds. There are double and single room against a fee, but there is currently a waiting list. Between the dorms and the program hall there's a central plaza where the program board is situated, surrounded by a large field with space for tents. The entire congress takes place in a 100 meter square.
The congress has a limited amount of bed sheets. If you bring your own pillow cover and sleeping bag (or pillow cover, bed sheet and cover), you'll receive a €10 discount.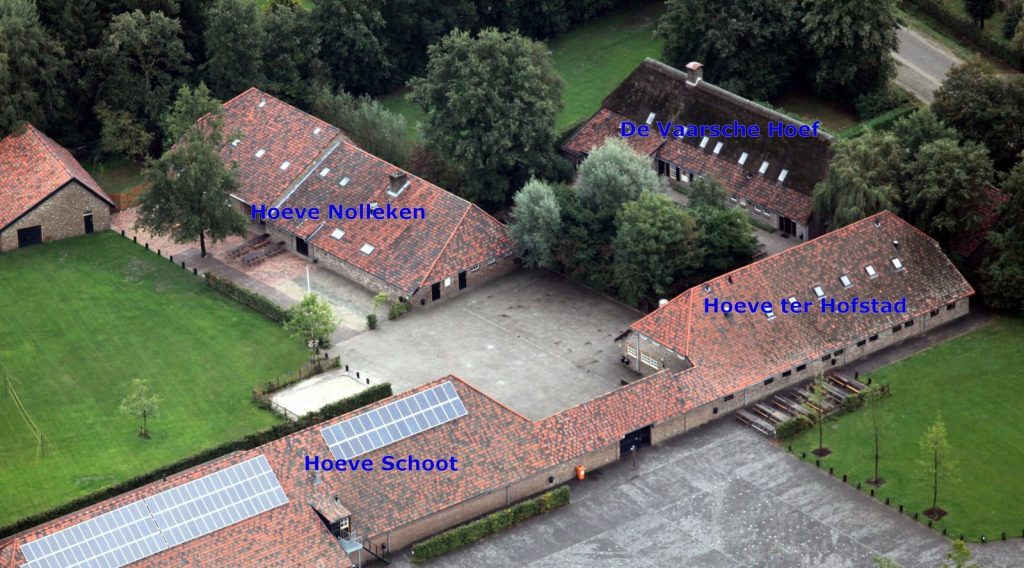 The congress is situated 15 minutes from the nearest bus stop and 20 minutes from the nearest super markets. There's plenty of parking space for cars and bikes. The Dutch website of the congress center is http://www.dehoof.nl